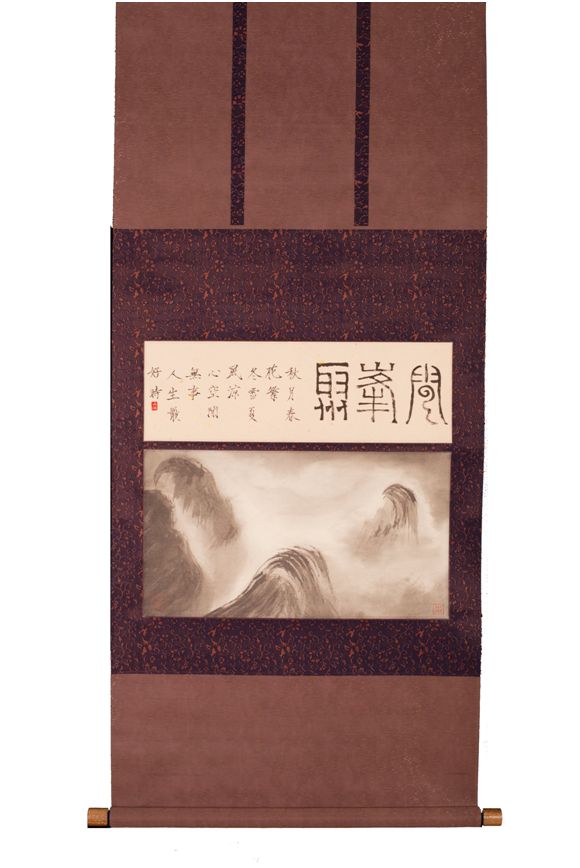 Staring out the window in my dining room, watching the clouds roll in over the mountains from the sea, I was inspired to hang an old painting from my collection.
I wrote "layers of cloudy peaks" in large characters, in the seal script style of calligraphy. I love the feeling of the brush moving across the paper, writing large characters, carving with the brush on the paper. The seal in the lower right corner was carved by me, and reads DAO. I finished the title card with a poem:
Autumn, has the moon
Spring, the flowers in profusion
Winter has the snow
And Summer, the cool breeze
But when the mind is at rest,
This is the best season of all.